Ready-Mix Concrete in MetroWest Boston
Concrete Ready Mix for customers in (MetroWest) Boston, MA
Tresca Brothers has been delivering ready-mix concrete to greater Boston area customers for decades. Outstanding customer service, prompt deliveries, and superior quality control methods is the secret ingredient to our success. No matter how big or small your concrete project is, you can count on Tresca Brothers large fleet of ready mix trucks to deliver you the goods when you need them.
No matter what type of concrete mix you need, Tresca Brothers has got you covered. We offer a wide variety of PSI strengths, chemical admixtures, and even color pigments if needed. Use our quick quote form and get a quote today!
Concrete Company Serving Greater Boston Area
We dispatch from Millis-Medfield, MA, but we deliver concrete materials to the entire MetroWest/Boston area.
Most Used For:
Slabs/Foundations
Curbs
Parking Lots
Driveways
Concrete PSI Options
Concrete can be ordered in a variety of PSI strengths. Whatever you need, just let us know.
Special Concrete Blends
Reinforcing Fiber Additives
Flowable Fill Blends
Clay Fill Blends
Grouting Blends
Reinforcing Fiber Additives
Color Additives
We have colored concrete options, too!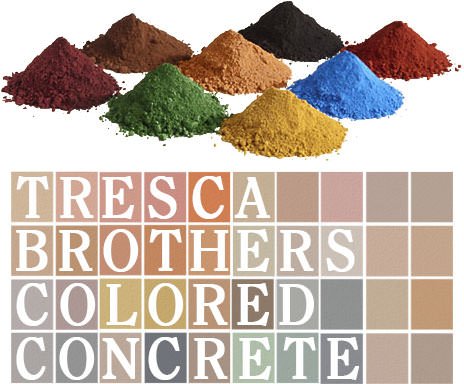 Need color pigments added to you ready mix batch? We have a wide variety of colors to choose from to give your concrete the color you need. Call Tresca Brothers today at (508) 376-2957 and we'll help you with all of your concrete needs.